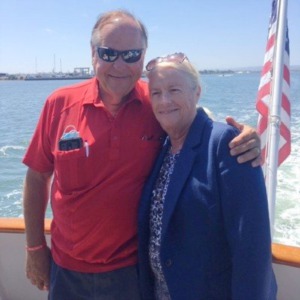 CA DRE Lic#:
00583717, 00608062
Marti Klees, your Point Loma Real Estate agent can help you find your perfect home. Learn about Point Loma neighborhoods, Point Loma suburbs, and the best places to live in Point Loma.
You will find a wealth of useful Real Estate information for home buyers and sellers on my website! Before you buy or sell a home, be sure to either contact me or view the current market information here within my website.
My web site is intended to supply you with the most recent Real Estate market information for Clairemont Real Estate, College Area Real Estate, Downtown Real Estate, Coronado Real Estate, Mission Hills Real Estate, University City Real Estate, Torrey Pines Real Estate, Point Loma Real Estate, Del Mar Real Estate, Encinitas Real Estate, Carlsbad Real Estate, Ocean Beach Real Estate, Pacific Beach Real Estate, La Jolla Real Estate and the surrounding areas.
I feature a free, up to date and current Real Estate search that will allow you to search just like an agent. There are many places out there to search, the challenge is finding a place that offers current listings like my website. All the data is fed directly from the MLS.
As a current resident in San Diego, CALIFORNIA I am fully aware of the current market trends and what it takes to get a great deal on a listing or get top dollar for your current home. When it comes to getting the job done right, you can count on me.
I have a lot of connections within the Point Loma area. Please don't hesitate to call and ask me any questions you might have. This process is all about you and your needs. Real Estate is a big investment and I understand that. One thing you will get with me is a personal relationship, In the end, that goes a long way.
My area is a great place to live! For more information, please give me a ring or email me today. I would love the opportunity to earn your business and partner with you in regards to your Real Estate needs.
It feels great to know that I am one of the top local real estate agents in Point Loma. My website has a ton of resources that can help you search for your new home. Feel free to use my website, free of charge and with no strings attached. If you need representation or just have any questions at all, I'm always here to help.
Testimonials
Thanks for all your help in making our "dream home" a reality. We really appreciated that you went the extra mile to get us the best price for our home. You are truly a professional.
John and Rhonda Robinson
In all our dealings with Realtors over the past ten years, we have never met anyone as helpful and energetic as you have been. Without hesitation, we would highly recommend your service to anyone who is looking for an experienced Realtor who cares about getting things done and doing them right! Thanks for taking such good care of us, we couldn't have done it without you!
Daniel and Barb Northfield
Thank you so much for taking the extra effort to make our first home purchase successful. You were there guiding us through all the crucial and important steps! You really listened to what we wanted in our home and you found exactly what we were looking for - at an amazing price! If we ever outgrow this home, we'll definitely be calling you!
The Yang Family
You made buying a home so easy for my wife and I. We were grateful for how much patience you used in answering all of our questions and taking us to look at so many houses. You never pushed us into looking at something we were not interested in. We strongly recommend you to anyone looking at buying a new home.
Bob and Mindy Lawrence